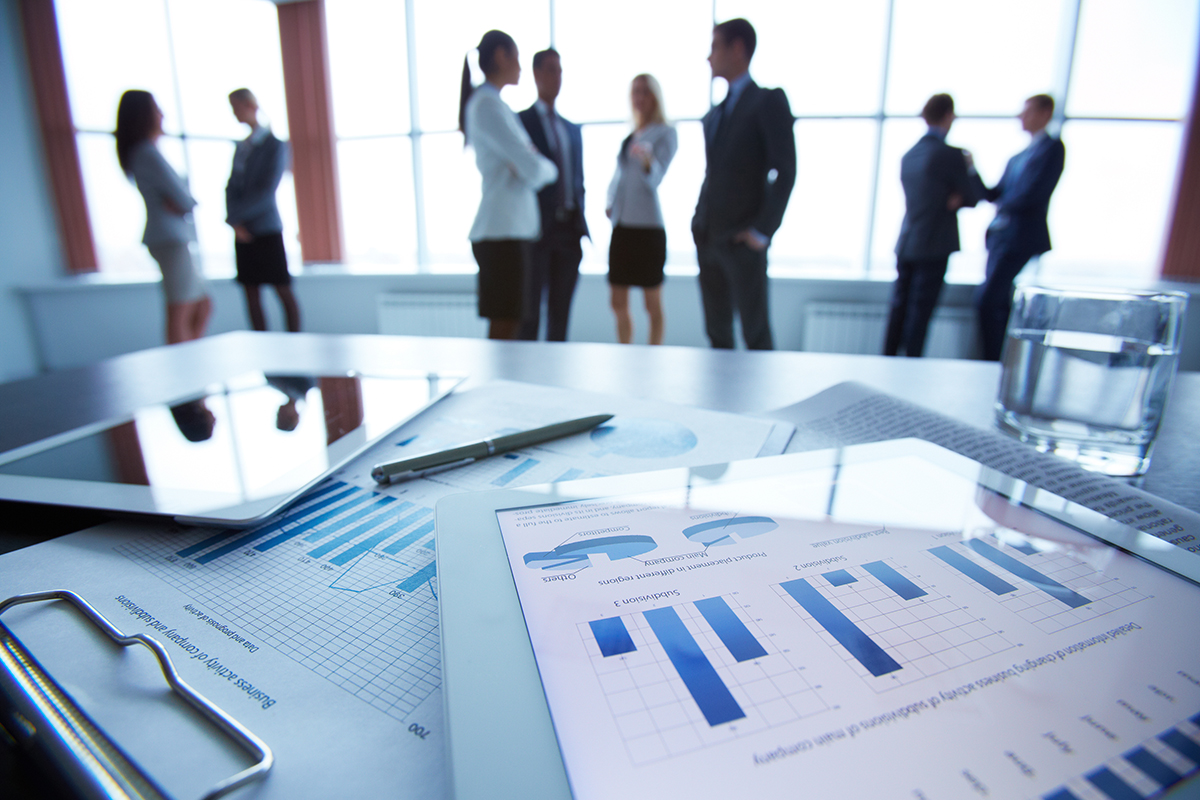 The finance function is undergoing a rapid transformation. From being the official record-keeper of organisations, finance has evolved to become a strategic partner.
The major reason for this is the rapid advancement of technology, such as artificial intelligence (AI) and automation, resulting in a new digital workforce era. These technologies are getting introduced at a fast pace and in growing numbers, which is giving rise to new complexities. Some long-established business models are struggling to remain competitive in the wake of such changes.
These changes have also brought about an increasing demand for specialised skills and new roles. For instance, in the CFO Signals Survey 2018, sixty-three percent of CFOs said that the time allocation of the finance workforce by 2021 would likely shift towards analysis, prediction and decision support, as opposed to accounting and reporting.
The growing interconnectedness of technologies, the explosion of the associated data and the increasing speed of interactions are driving the need for these new skills. Understanding how these technologies work and how they can benefit organisations will need people with more specialised skills. To survive and succeed within this fast and ever-changing environment, organisations need people who are creative, digital and data savvy and who are adaptable to change with a strong focus on strategy.
The workforce of the future in finance
Today, we have a growing digital workforce working alongside the human workforce. This digital workforce incorporates intelligent process automation that supports and augments the work humans do.
The digital workforce can perform manual and repetitive operations at a fraction of the time and cost of a human workforce while achieving higher levels of service quality. This is causing organisations to reconsider the talent they need and how they can redeploy their human workforce on more value add and strategic activities.
The very meaning of talent is changing. What talent means today is vastly different from what it meant ten years ago. The way organisations view, source, recruit, engage and retain talent has undergone a massive shift.
Because of changes in the nature, work, composition, expertise needed and demands on value creation, along with the steady rise of a digital workforce, traditional structures of hiring full-time employees with all the required skills are becoming obsolete.
There is a considerable gap that exists between the workforce that finance employs and the workforce that they need in the immediate future. This new workforce is different from the traditional workforce due to the following reasons.
1.
An explosion of new technologies
Technologies like automation and artificial intelligence (AI) are advancing quickly and causing dramatic changes in the operating models and focus of finance teams. These technologies are putting pressure on finance teams to become more involved in the strategic operations of organisations and increasing the need for a specialised cross-functional workforce.
The rising importance of data and analytics in decision support is creating many new opportunities for the finance team to get more involved in the organisations. Intelligent process automation is helping save time and costs by automating labour-intensive activities, providing more capacity for the finance team to be involved in value creation.
Pure manual, repetitive and administrative roles are no longer needed with a digital workforce. People affected can often have critical intellectual capital, and organisations should consider redeploying and reskilling as core principles of talent management.
2.
The rising importance of collaboration across the organisation
Modern finance can no longer function as a siloed department with a fixed set of skills. Technology has made everything interconnected, which calls for different skills required across multiple departments to work and solve problems together.
Many organisations are no longer able to employ all the people with the skills needed; the variety of people required who have the expertise to cope with the rising volume and complexity of activities in this collaborative environment has dramatically increased.
The future of workforce calls for cross-functional teams that thrive in a collaborative environment that leverages a contingent workforce as needed.
For example, by using data analytics, finance can partner with HR along with experts in talent acquisition, compensation and benefit, learning and development to gain insight into workforce trends such as turnover, attrition and talent development needs. They can then use their combined expertise to acquire and retain the talent that best suits the organisation's goals.
3.
The emergence of new roles and skills
The finance function of the future will need skills that can look beyond just the numbers. Reporting usually done at the month's end will become real-time, and finance teams will need people who can offer insights, collaborate and lead business strategy. The workforce will need to have skills and competencies that are entirely new to finance.
The combination of skills required in finance is also seeing a significant change. From the requirement of accountants and MBAs, finance is now looking at people with analytical skills with the ability to understand and work with operations to leverage digital technologies.
There will be a demand for more cognitive and commercial operational expertise in finance. Instead of a purely transactional and controlling outlook, talent needs to be more strategic, operationally focused and able to contribute to value creation. Internal roles will remain, but require external expertise providing specialised services to extend internal capabilities.
Organisations will have to form hybrid structures of internal and contingent workforces. And while technical expertise will continue to be a required skill, softer skills and a customer service mindset will also become equally important.
4.

Identifying a balance between human and digital workforce

The current world is changing the way we work. Automation is replacing human tasks and changing the skills required to be competitive. The biggest question is how the continuing march of digital technologies will change the value proposition of human work.

Organisations should work on their ability to combine human ingenuity and cognitive skills with the benefits that technology and machines bring. The human workforce should focus on the value-added activities, and digital workforce should focus on the repetitive tasks. Finding the right balance of the two is critical to obtain organisational competitiveness.

This requires an evolution of the leader's mindset as well as skills. Leaders must build a future by understanding the best way for humans and machines to collaborate to achieve organisational goals and competitive advantage.

5.

The rise of big data and analytics

The rising importance of big data and advanced analytics have made them key competitive differentiators in businesses. The way organisations use their data defines their probability of success. Insights from data analytics help organisations in making better decisions, predict the future, hedge against volatility and respond to issues in real-time.

But to decode analytics and use it for the benefit of organisations, specialised skills are needed. To leverage analytics to its maximum capacity, organisations will need a cross-functional team of finance, business, data scientists, analysts and engineers from both internal and external resources.


For more detail see our article Data and Analytics For
Business Leaders

6.An increasing network of teams

One of the critical trends in Deloitte's Global Human Capital Trends Report was how the organisation of the future is "a network of teams." Job roles are no longer defined by hierarchical structures where experience and expertise in one area is given more importance. The new workforce is dynamic and works in flexible teams which have people with all kinds of skills.

Organisations are moving towards a more flexible and team-centric model that can enable greater collaboration and internal agility. There is a shift within organisations from an inward-focused team to opening to an external ecosystem. Organisations are slowly moving towards a team-based outlook, where people with different skillsets and experiences work together, as opposed to focusing on individual contributions.

7.

A change in the structure of organisations

The way organisations are structured is no longer the same. In the past, most organisations were designed to deliver transactional efficiency and effectiveness. Most business models were based on predictable commercial patterns and run by siloed departments.

The organisation of the future will be functioning in an environment that will be unpredictable. The only way to survive will be by being agile enough to respond to changes quickly, with flexible structures and skillsets.

Organisations should be built around frameworks and systems where employees, external experts and functions are encouraged to interact with each other seamlessly, engage in transparent communication and move between different teams as needed to address operational and strategic needs.

The importance of a contingent workforce

Traditional practices of talent management cannot meet the new requirements of organisations. This is giving rise to a contingent workforce that exists along with the digital and internal human workforce.

The contingent workforce is becoming a critical part of human capital strategies. Contingent workers are not on the company payroll but provide expert services to an organisation, such as contractors, consultants, temps, and advisers.

Finance teams can use the contingent workforce for strategic reasons, such as supplementing internal talent capabilities as well as for operational purposes such as increasing the flexibility and responsiveness of the workforce.

Here are some reasons why the contingent workforce is here to stay:

Allows for flexible work

With the nature and demographics of the workforce changing, flexible working options are becoming career choices. Contingent workers can fulfil the need to work on innovative projects that do not require them to travel or give a fixed number of hours every day.

No unnecessary wastage

The often-expensive cost of employing very specialised skills can be mitigated with contingent workers as they can be hired as and when there is a requirement by the organisation. With a contingent workforce, finance teams can scale their teams and deploy a wide range of skill sets as and when they deem necessary.

No requirement for permanent hiring

Attracting the right permanent talent is increasingly difficult. Having permanent employees with different skills might not make sense from a monetary or operational perspective. The key is to have expertise on board as and when the need arises.

Easy access to niche skills

Running the finance function of the future will require people from a variety of backgrounds and with new skills which have only recently become crucial. External experts are usually early adopters who will invest in their own development of these niche skills before they become mainstream.

Easy scaling as per season or demand shifts

This is perhaps one of the most important ways the contingent workforce offers agility to organisations. Depending on seasonal or market demands, organisations can quickly scale their workforce needs with contingent employees and save huge costs and time. Work delivered is faster and costs of sourcing, acquiring and managing the workforce is also significantly reduced.

Increase in speed of project delivery

Contingent workers are repeatedly working on a variety of projects and have the ability to learn and integrate themselves into organisations quickly. This increases the speed of project delivery as there is no time wasted in training a new employee, and they have the credibility to motivate people to change.

Considerations while onboarding the workforce of the future

Having a contingent and a digital workforce clearly has many advantages and can offer solutions to many talent problems that organisations face today. But to reap the benefits, organisations need a strategy to get the workforce of the future on board.

Plan

CFOs, in collaboration with HR, must plan work outcomes that they expect finance to deliver. They should determine which outcomes are best delivered by the digital and human workforces. They need to identify areas where to leverage a contingent workforce and developed employees.

Map skills

Organisations must be able to map the skills they require to meet the needs of the organisation when it comes to operating in a new world of work, where the internal, contingent and digital workforces can best operate together.

Assess talent gaps

Organisations must assess their current workforce and examine where gaps exist in terms of existing talent and the need for expertise and specialisation.

Strategise workforce needs of the organisation

Organisations should then strategise their workforce needs. The workforce strategy might include a change or development of the internal workforce or call for an inflow of new digital and contingent workforces. Strategic considerations include the economics of training and development, along with attrition and ongoing sustainability.

Experiment

There is no one-size-fits-all approach when it comes to operating with a contingent and digital workforces; organisations need to start experimenting to identify and learn what works best for their organisation.

Mitigate risks

There will be risks related to operating with the future workforce, such as managing ownership and accountability. Organisations need to mitigate them by building applicable governance models that can take care of the uncertainties through standardisation and setting stronger processes for monitoring and control.

Transparent communication

Transparency will play a key role in defining the success of a future workforce strategy. Collaboration tools, modes of communication and interactions should be made as transparent as possible.

Measure the performance of the new workforce

Measurement of the performance of the contingent and digital workforce of the future should be based on the output they deliver. Organisations should measure the quality of the activities and ensure that outcomes are achieved quickly.

Tapping the opportunity

The workforce of the future offers an intriguing mix of opportunities and challenges. Organisations must understand the issues related to an internal workforce, a contingent workforce and a digital workforce and manage them well. This will enable them to fill the gaps and source talent that is high quality, available on-demand and in alignment with broader organisational goals.

No one-size-fits-all approach. Experimentation is key.

Organisations should have a clear vision of what they want to achieve and strategies to build a hybrid model that addresses the challenges in finance and prevents the function from becoming irrelevant. They need to start experimenting and act now. Priority should be given to progress over perfection. Organisations need to experiment, learn and refine along the way. And they need to start now.

There is no magic bullet for operating the new workforce, and every finance function will want to build and execute a strategy that makes the most sense for its unique circumstances. But having a unified approach will help organisations manage risks more effectively and deliver competitive advantage faster.
Back to top button