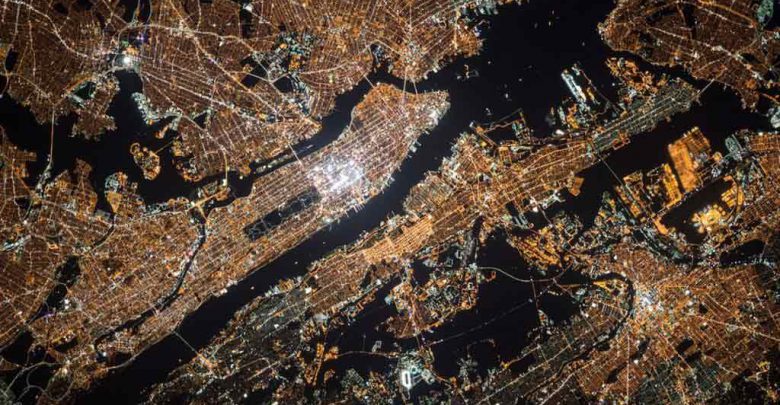 Companies try different strategies to remain competitive. Dynamic market trends and technological innovation make it all the more challenging to achieve this goal.
One way to do this right is managing data well, and leveraging it to correctly generate strategic insights. Data enables companies to make more prudent and productive decisions, and leverage their competitiveness. Along with this, there is a growing need to combine operational and financial spectrums in organisations for optimisation of growth. To achieve this, CFOs are being called upon to help.
CFOs possess unique skills and expertise to lead data analysis and leverage it to benefit organisations. CFOs should engage not just with finance teams but also with sales, marketing and business operations. This will put them in a position where their work is cross functional.
As a result of this all-encompassing and holistic experience, CFOs can be best suited to undertake the role of a strategic thinker, where they can utilize data derived insights to direct ways for achieving organizational success.
The Role of Business Intelligence and Advanced Analytics
While data has proved to be the new fuel for successful businesses, many organizations, small and large, are struggling to make sense of it.
To make sense of massive amounts of data that organisations have, many CFOs are now becoming vital players in analytics efforts. The use of BI tools is also expected to increase in the future. According to its Global Business Intelligence Market report, global BI market to post a compound annual growth rate (CAGR) of more than 10 percent by 2020. organisations are also investing in business intelligence to win the data game. In a recent study by IDG, 47 percent of Chief Information Officers (CIOs) predicted their spending will increase most in the areas of analytics and business intelligence over the next twelve months.
Here is how Business Intelligence Solutions can help CFOs gain a competitive advantage.
Making sense of data
Companies have an enormous base of data which is extracted from different systems such as HRM, Payroll, Accounts, Inventory Management, SaaS solutions and e-commerce platforms. Each of these are handled by different teams and mostly function in silos. Just having this data is not enough. The secret sauce to competitive advantage in today's times is being able to sensibly comprehend such large volumes of data available to organisations.
With the right business intelligence tools in place, companies can implement the right analytics strategies that can allow CFOs to turn the huge amounts of data from their ERP and other business systems into meaningful, real time and actionable information.
Easy integration of data sources
Business intelligence tools help CFOs develop new business capabilities by merging business knowledge, functional data, technology and human assets to create a strong strategy for growth. Data from different functions can be integrated in meaningful ways which helps to zoom in into the "how's" and "why's" of business activities. Such smart integration also helps to identify hidden opportunities of growth.
With more companies shifting to the cloud, it has now become easier to integrate systems. While these systems reside on the cloud, the BI systems can link themselves to a common database system. This puts all data on one system, with no room for confusion. Such visualisation can be used to make comparison across business functions to study different data types, without having to switch between spreadsheets. This helps in easy identification of budget variances and hence, better expense management etc.
Reduce waste and drive efficiency
When company statistics are under a single view, leaks to the bottom line are clearer and more visible. A lot of profit can fall between the operational cracks without even being noticed. Analytics provides the opportunity to eliminate waste, and drive operational efficiency.
Analytics can help identify shortcomings that might exist in the different ways that organisations function, which can also lead to better utilisation of resources for the future. This way, CFOs will have the ability to strengthen the company's core and run a more efficient strategy with faster and better decisions. Also, knowing when something is likely to happen can help improve planning and forecasts.
Predictive insights
Predictive analytics is a method that uses data available to organisations and applies it to a predictive model. This model learns from the experience of existing data, understands the most common patterns and helps organisations predict future events, such as customer actions. It is a powerful tool that that can inform and direct decision making with the application of business intelligence to an organisation's enterprise data.
Predictive analytics can enable organisations to gain insights and take quick actions. This enables them to learn, innovate and pull ahead of the competition. Advanced predictive analytics helps CFOs anticipate future trends and behaviour, so that they can accordingly streamline business functions and allocate resources efficiently. Predictive algorithms can be run to guard against a range of unwanted scenarios that put businesses at risk, such as changes in customer needs, technology, market conditions etc.
Automated notifications on risk and mitigation strategies can help prevent huge losses.
Dependence on the right kind of business intelligence will provide CFOs with data that will help them to mitigate the risk of economic uncertainty as well as alert them of potential risks.
---
Business intelligence technology is gradually making its way into corporate decision making processes. CFOs need to grab this opportunity to become a strategic advisor and implementer. With the help of the analytical and datatools, CFOs can become proactive and contribute directly to their organization's performance through their knowledge and expertise. This will help them create sustainable models for achieving competitive advantage.
This was originally posted on Digital Intellects Blog – https://www.digitalintellect.net/cfos-business-intelligence-competitive-advantage/